Besuch in Chigasaki
A day trip to Chigasaki? To where? Why? Why not?
Ichiro's parents are living in Chigasaki, a town located about 100 km south west of Tokyo with about 120.000 inhabitants (Ichiro is the co-translator of the Japanese Kawaraban and Kenta's articles called 'Off time').
Actually we already had cancelled this visit because of time pressure – only two days were left until our return to Germany -, but we telephoned once again pro forma on the last Monday before our return (Monday, the only day without any Aikido practice, was the day for day trips). It worked out well; we cancelled the additional museum visits, which were scheduled originally, and Monday morning we were sitting in the Tokaido Line from Shinagawa. About one hour later Peter-Kun and his lady welcomed us at Chigasaki station.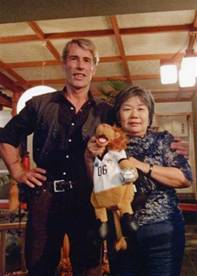 Peter-Kun was purchased during the football world championship 2006 in Germany, serves as a handbag, and we still do not know exactly, why he got this name.
After a short stay at a Zen temple, where we picked up the son of the abbot, a 'German language expert', we rushed towards mount Oyama (height is 1300 m), a local sightseeing spot. Much to the delight of most German participants we took a break at a noble Tofu specialty restaurant for strengthening us for the mountain tour to come. The delicious menu was made of Tofu soup, various Tofu main dishes, Tofu rice, baked Tofu and Tofu ice cream. Only the green tea was not associated with Tofu.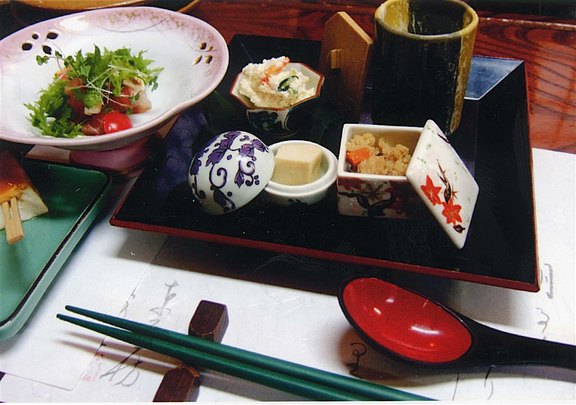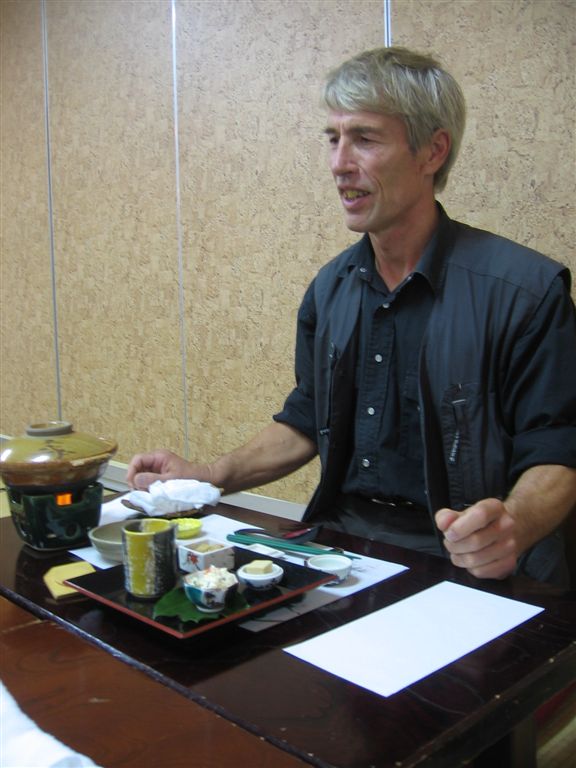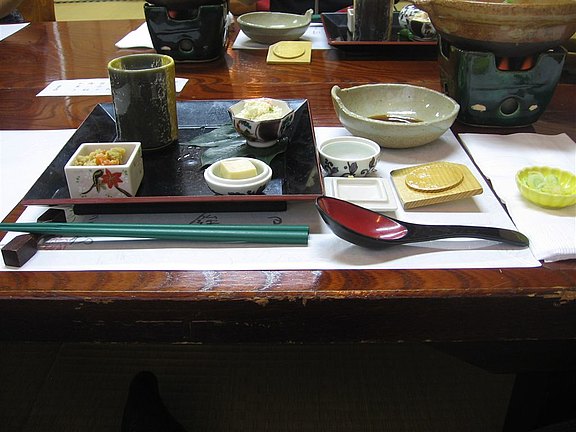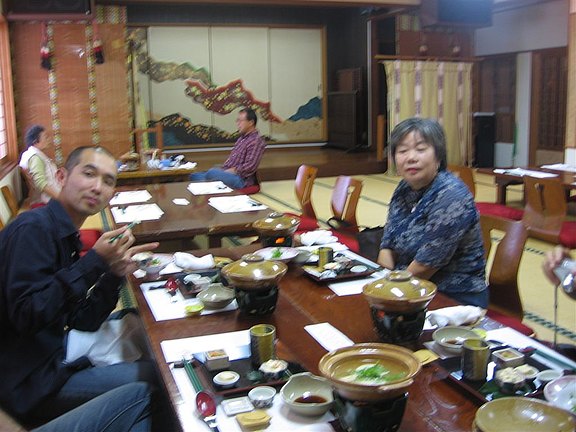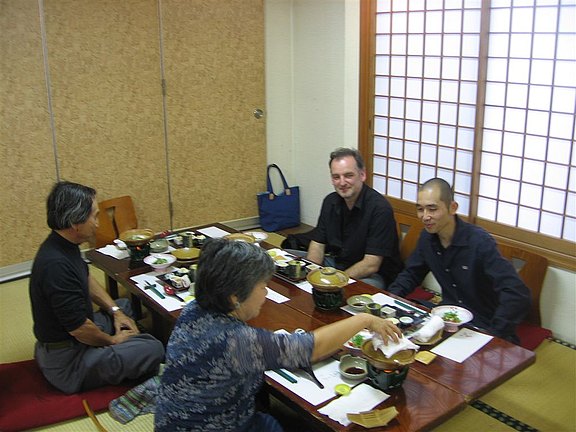 A bath in the attached Rodemburo was inclusive, and we did not have to be asked three times ...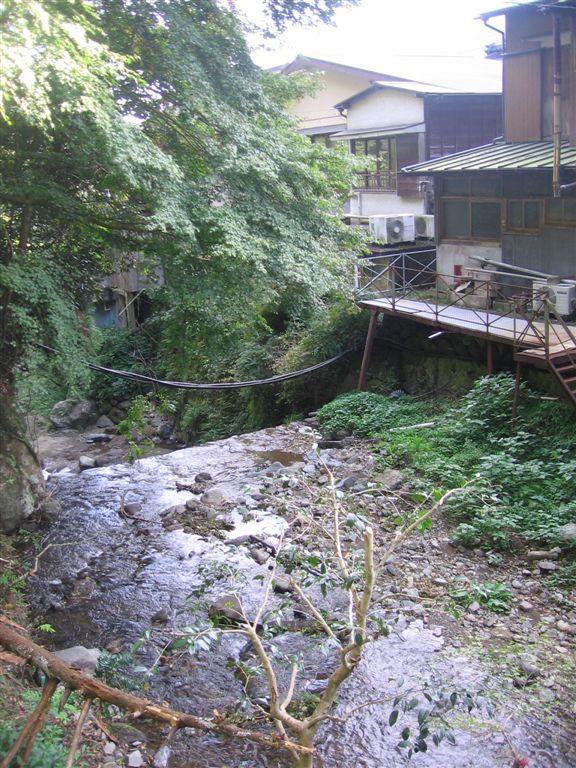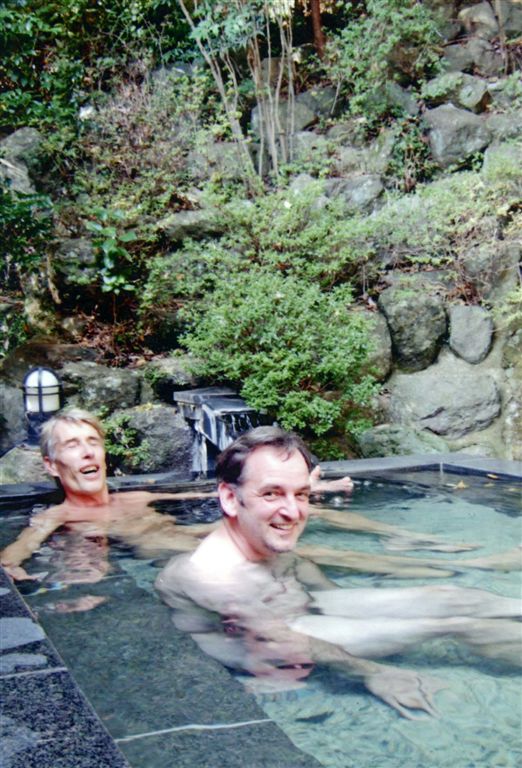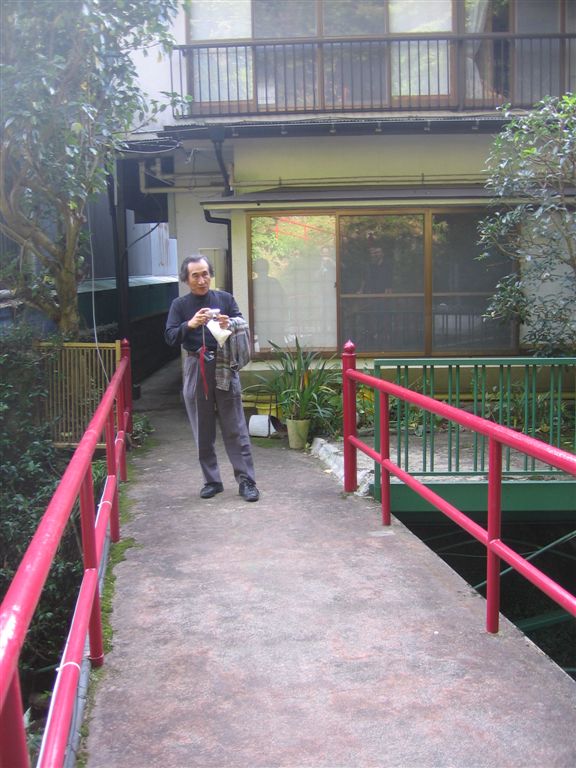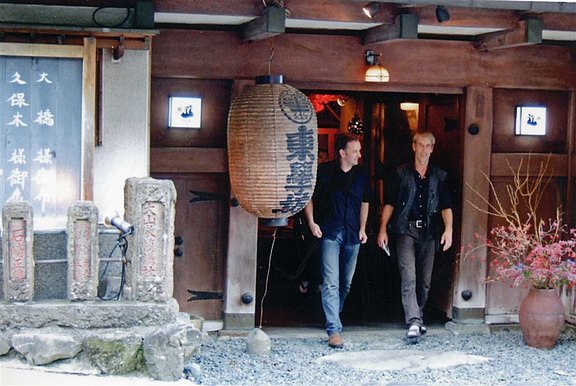 Let's go to the top!
The way up began on foot along dozens of souvenir shops, which are common at sightseeing locations. Then, a height of about 500 m, we finally reached the station, from where the rope train transported us to the top.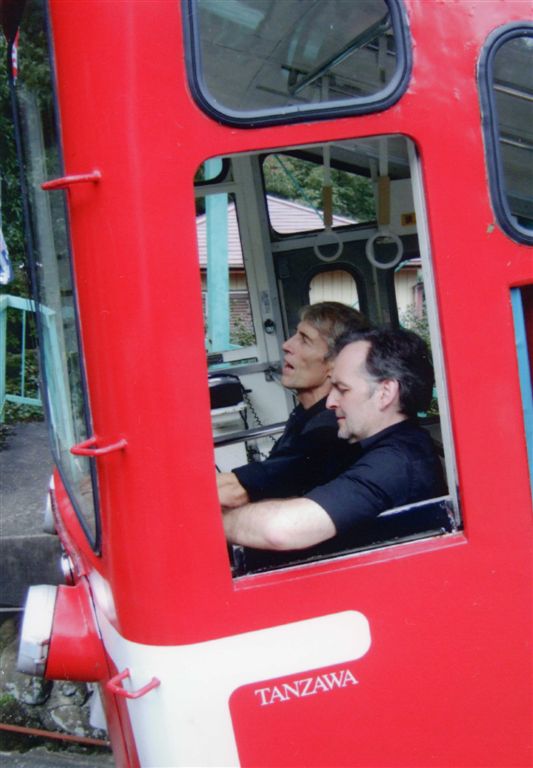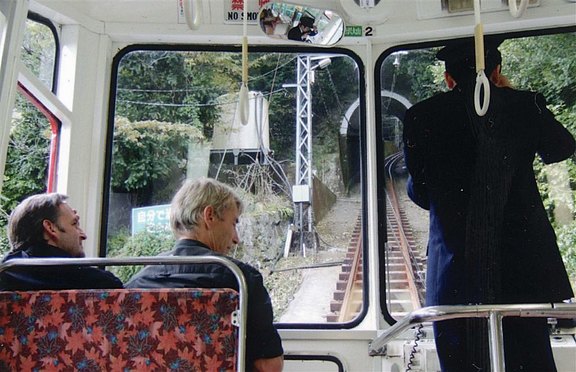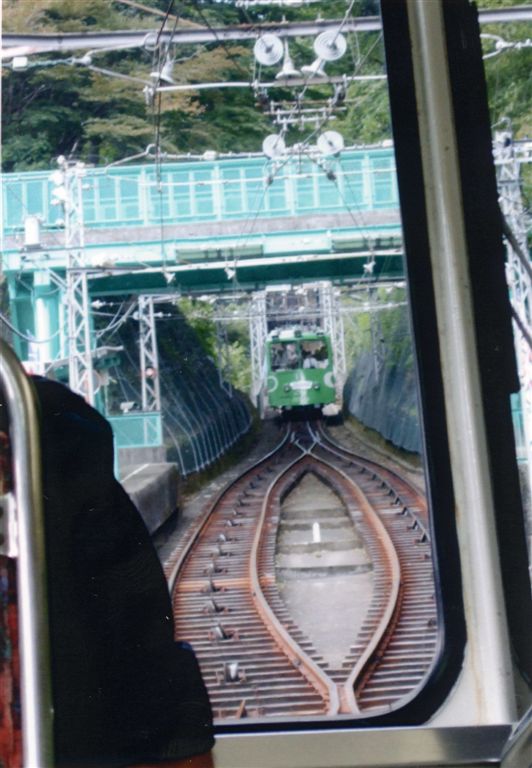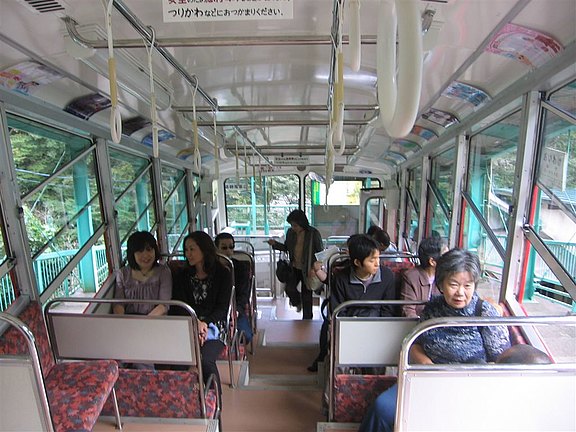 These passengers we will meet again soon ...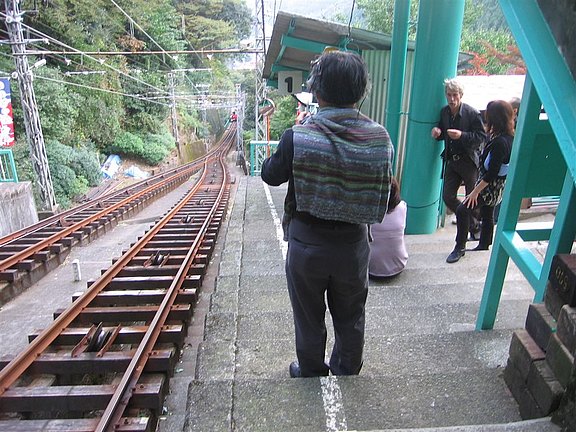 At the top we were welcomed by the compulsory temple with various shrines, we greeted back.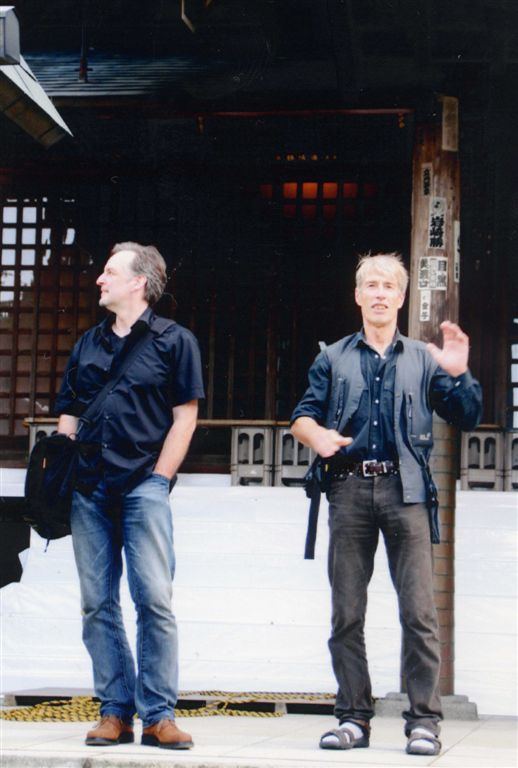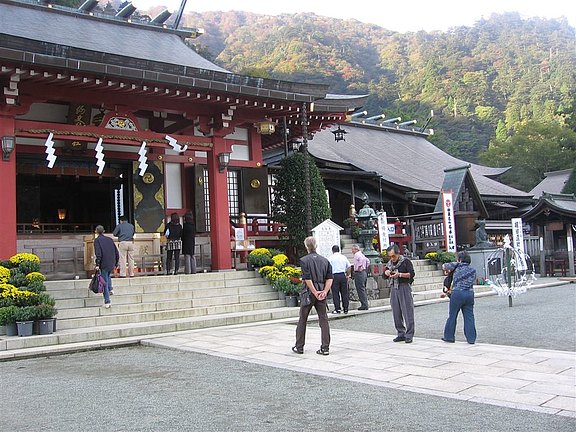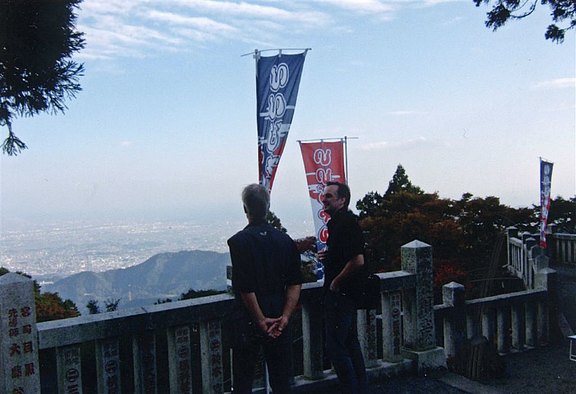 The descent took place partially on foot (to the middle station) via steep stone stairs, which seemed to be used very seldom, accompanied by some ladies, who complained in the beginning, but soon followed the bravely leading Germans.
And now we present a document of the Japanese German Friendship with a still unknown beauty from Shizuoka.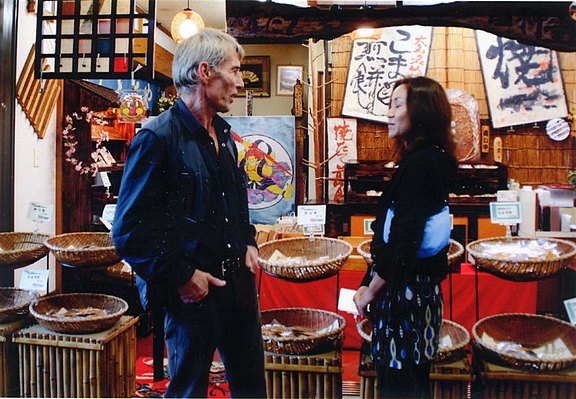 We concluded the trip with a visit at a Zen temple with at least five gods for all ups and downs of life, and then had a theological discourse with the abbot at the vicarage with green tea and Japanese sweets.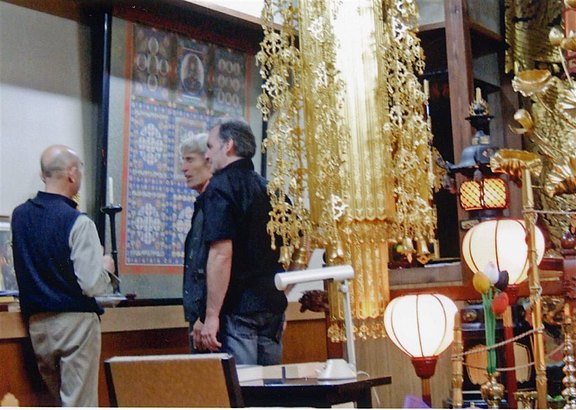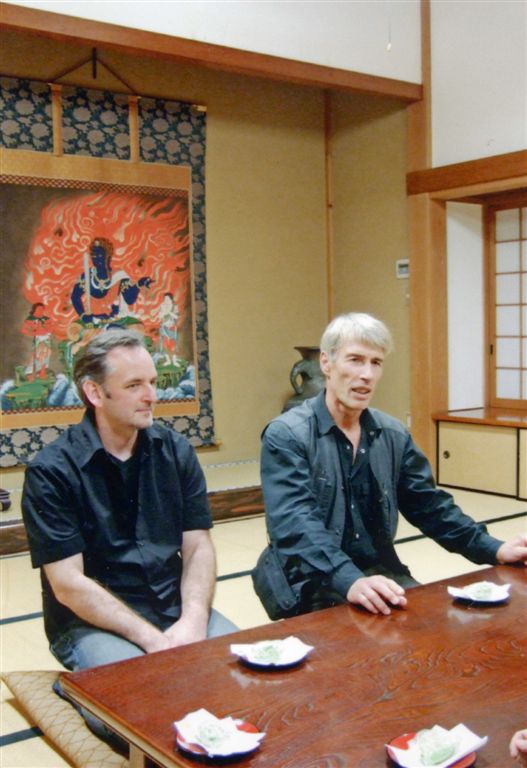 At about 8:00pm we were back in Tokyo again, and after twelve dishes of Sushi (each of us) we started the first scaling test series of our heavily increased baggage in the hotel with the hotel's scales.
C & P