Visit to the Bamboo Garden in Kamakura
Thursday immediately after the morning class Koreyuki-san, Eckhardt from Hamburg and we set out for a half-day trip to Kamakura. After a breakfast on the way after about half an hour driving we reached Kamakura south of Tokyo in the prefecture Kanagawa.
Besides the statue of the 'Big Buddha' (Daibutsu) there are dozens (hundreds?) of temples, shrines and gardens in Kamakura, and the various Zen temples from the time, when around 1200 the government resided in Kamakura, are very famous.
Koreyuki-san, who knows the area quite well, did not guide us to the Daibutsu, which normally could nearly not be spotted because of the many visitors, but to a more modern style Zen temple of the Rinzai sect dating from the year 1334, the Hokokuji, which is mentioned only in a few tourist guidebooks. Koreyuki-san practiced many years Za-Zen every Sunday morning, as he told us later.
Attached to the temple is a huge bamboo garden (Phyllostachys edulis for the Latin speakers and biologists among the readers), and that fitted excellently to our interest in garden design (especially for one of the tour participants).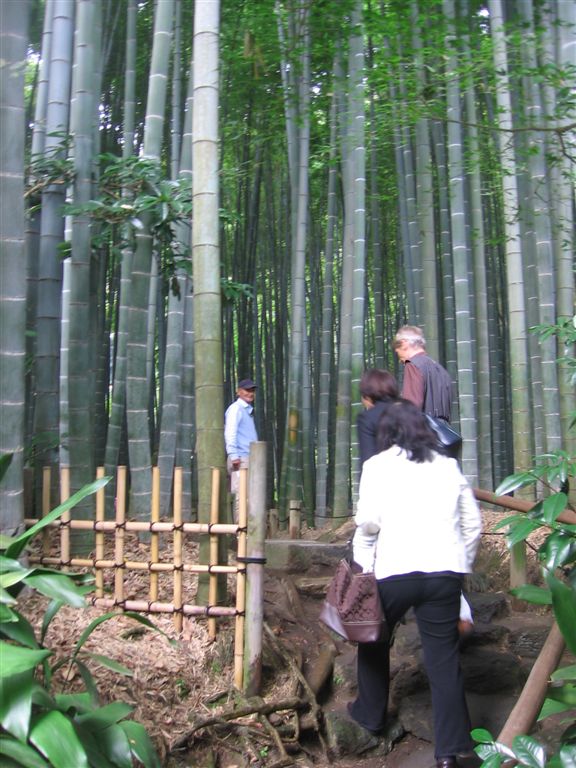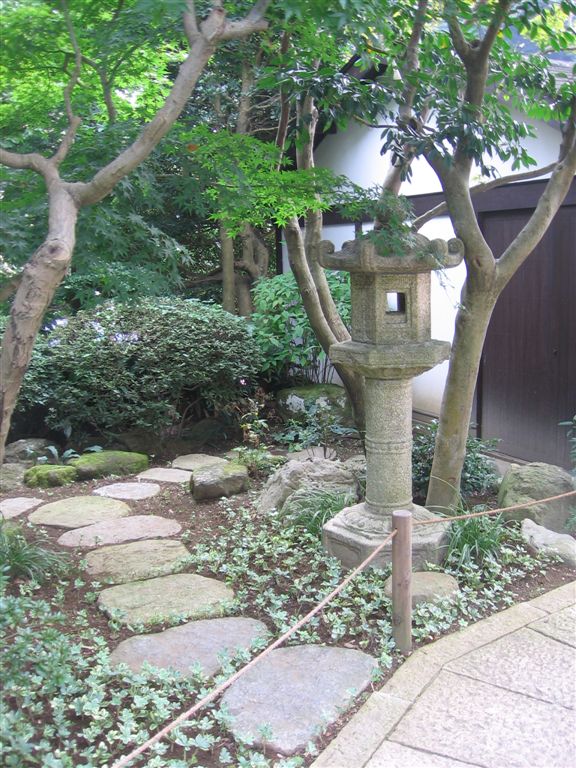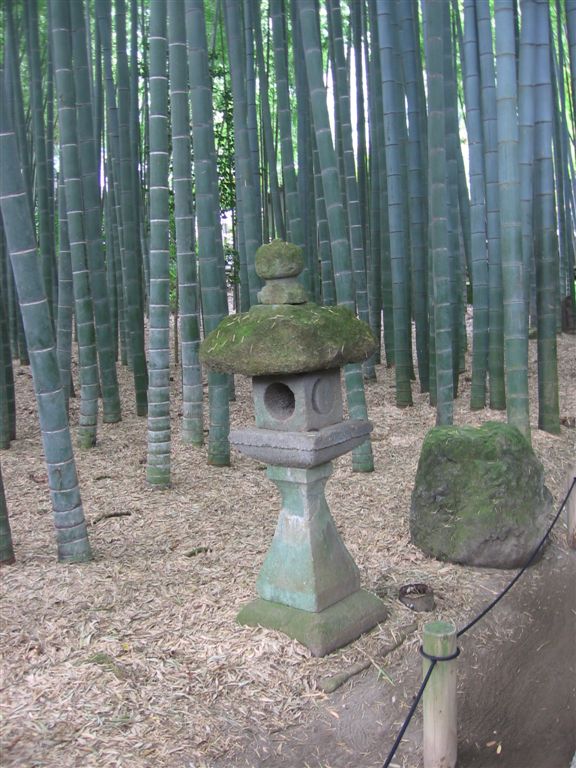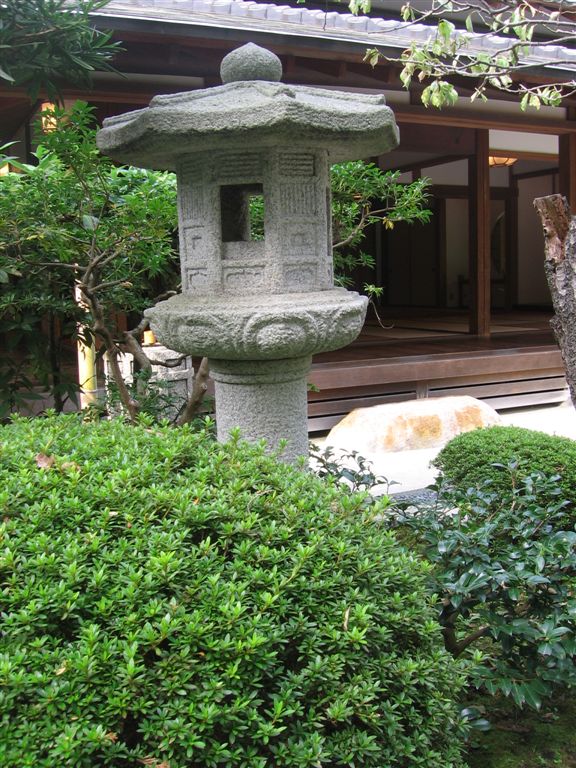 Every Sunday there are Zen classes at the temple from 8am to 10am. Today was Thursday, so we had to be satisfied with Japanese green powder tea served in exquisite tea bowls in the teahouse.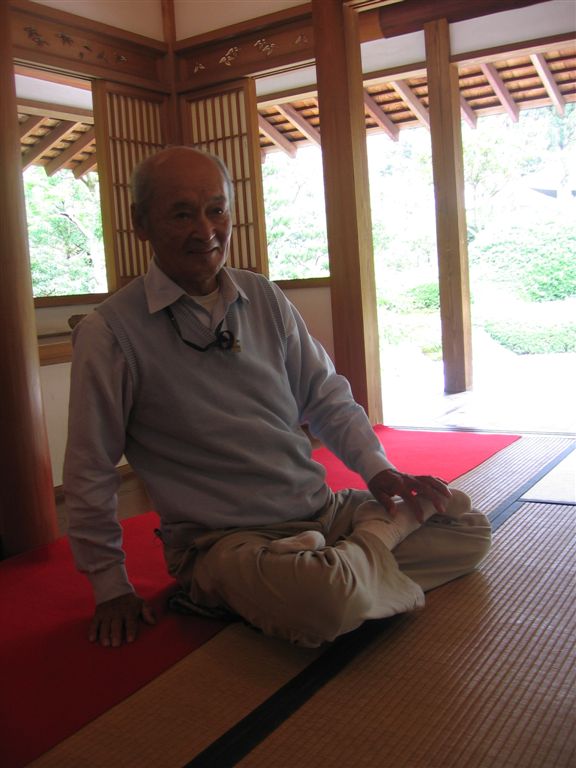 ... and Koreyuki-san surprised us with his Za-Zen posture, which unfortunately we couldn't copy.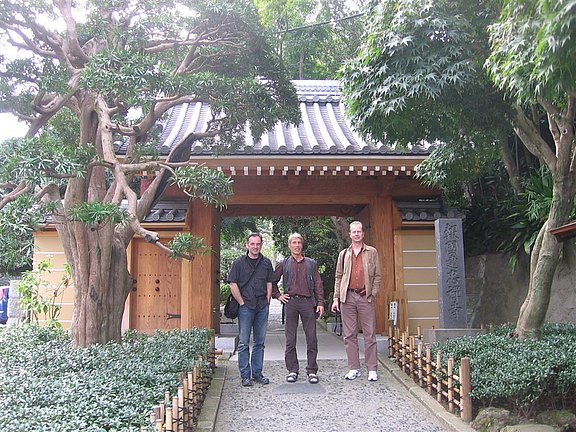 It really was a wonderful and contemplative tour far away from the general flow of tourists.
C&P